Looking for the ultimate relaxation Spa and Massage during your stay in Krabi? As part of our offerings for villa renters in Krabi and its surrounding regions, we present you with the unparalleled Spa Massage Krabi experience. This is your gateway to luxurious treatments that rejuvenate both body and mind.
Unlock the Professional Spa World of Krabi
We have the local know-how to open the door to one of the most professional spa worlds in Krabi. Our partners offer a myriad of treatments using the finest sweet-scented oils, guaranteeing you an authentic Thai-style experience.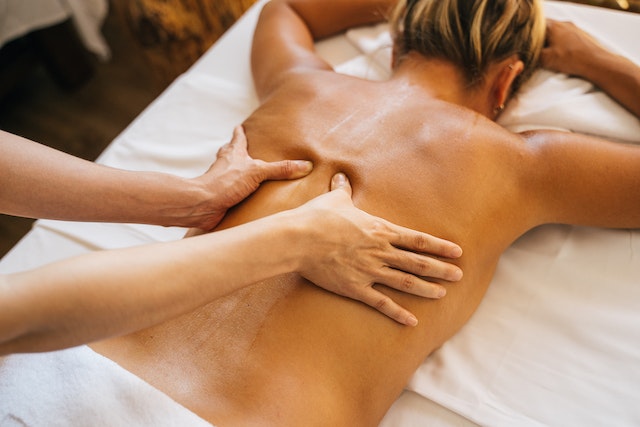 A Variety of Spa Massage Options in Krabi Tailored to Your Needs
We offer specialized massage packages designed to your liking. Whether it's a classic massage, customized massage focusing on muscle tension, deep tissue massage, or even a gentle prenatal massage, our Spa Massage Krabi services have it all.
Rejuvenate with Coconut Oil Massages in Krabi
Another exclusive offering in our Spa Massage Krabi package is the rejuvenating coconut oil massage. Known for its moisturizing properties, coconut oil serves as the perfect medium to nourish the skin while relieving muscle tension. This tropical delight not only offers relaxation but also leaves your skin glowing and hydrated."
Soothe Your Senses with Aloe Vera Massages
Looking for a healing and soothing experience? Opt for our aloe vera massage as part of your Spa Massage Krabi package. Aloe vera is renowned for its skin-soothing properties and offers immediate relief for sunburned or sensitive skin. This unique massage will deeply moisturize your skin while calming your senses, making it a perfect choice after a day out in the Krabi sun.
Krabi's Luxury Facial Treatments
Indulge in our luxury facial options that offer nourishing vitamins and botanical extracts. Choose from a variety of facials including anti-aging, vitamin C, and exclusive options for men and teens.
The Body Wrap Experience in Krabi
If you're a fan of body wraps, our Spa Massage Krabi experience takes it to the next level. We've collaborated with medical experts to offer you a variety of detox and blossom wraps.
Signature Body Wraps
Enjoy unforgettable body wraps such as detox wraps with green tea, aromatic vanilla wraps, and body polishing with lavender soil. Each wrap is designed to offer you a unique spa experience in Krabi.
Long-lasting Benefits of Spa Massage
We aim to provide you with a Spa Massage experience that extends far beyond your stay. Remove stress and anxiety for a long-term impact on your well-being.
Price
฿400 / Once / Per Guest