In the midst of the enchanting landscapes of Krabi province lies a haven of tranquility and natural beauty—Emerald Pool and Hot Stream. This exquisite area is teeming with diverse wildlife, offering sightings of various birds, reptiles, and the intricate tapestry of flora and fauna. The atmosphere brims with the authentic essence of untouched nature, inviting visitors to witness the harmonic dance of the ecosystem.
Emerald Pool: A Magical & Refreshing Experience
Unwind in the Serene Waters of Emerald Pool
Emerald Pool offers more than a natural basin; it's a visual feast of nature's unspoiled allure in Krabi. This spectacle transports visitors to an untouched world, away from modern artificiality, where every corner holds hidden gems reflecting the pristine essence of the region.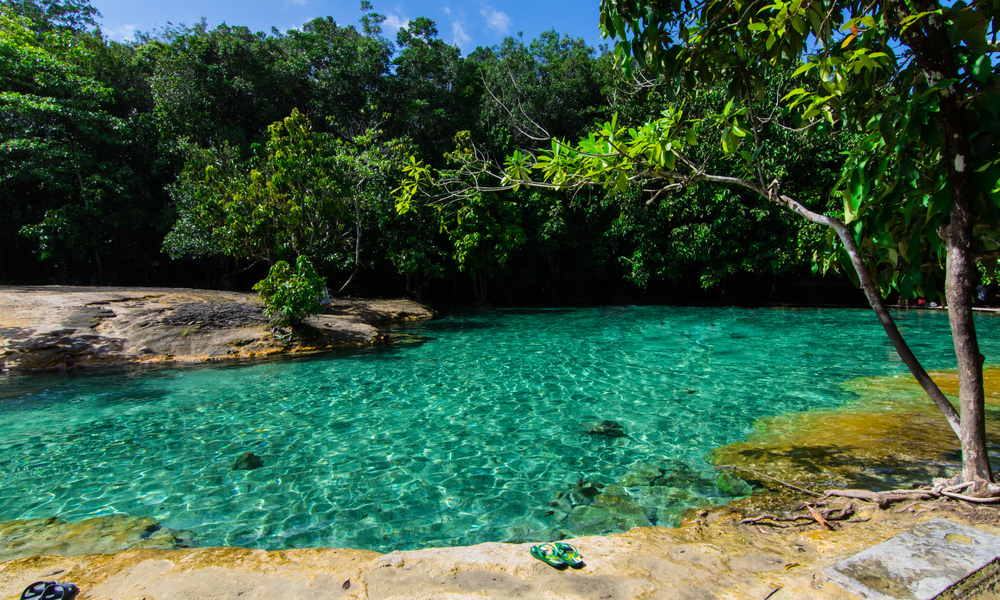 Delve Deeper into the Authenticity of the Location
In this authentic oasis, visitors experience the pristine surroundings and the genuine essence of the area, witnessing the lush and verdant setting that reveals the untold secrets of the region's pristine essence.
How to Reach Emerald Pool in Krabi?
Enjoy our seamless and comfortable transfers from our luxurious villas. Our organized excursions include delightful meals and entry tickets, allowing you to immerse fully in the serene embrace of Emerald Pool.
Blue Pool in Krabi: A Hidden Gem
Just a stone's throw away from the Emerald Pool is the mesmerizing Blue Pool, a secluded spot renowned for its startlingly clear turquoise waters. It offers an additional layer of solace and relaxation amid the pristine environment.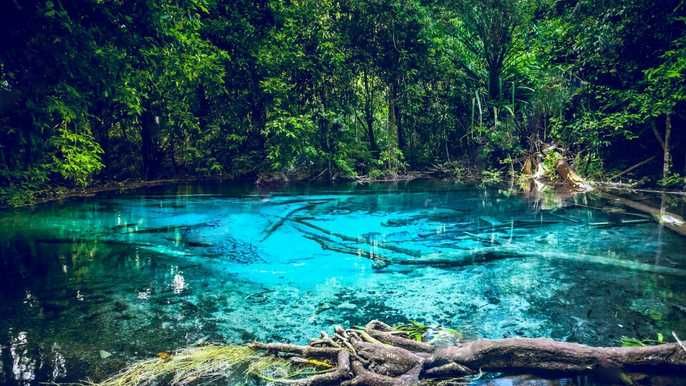 Hot Stream Krabi: Bask in Tranquil Warmth
Experience Tranquility at Hot Stream Krabi
The Hot Stream in Krabi is more than a source of thermal waters; it's a retreat offering a genuine, calming aura, where the enriched waters provide a sanctuary, inviting visitors to experience the untouched ambiance of Krabi's splendid environment.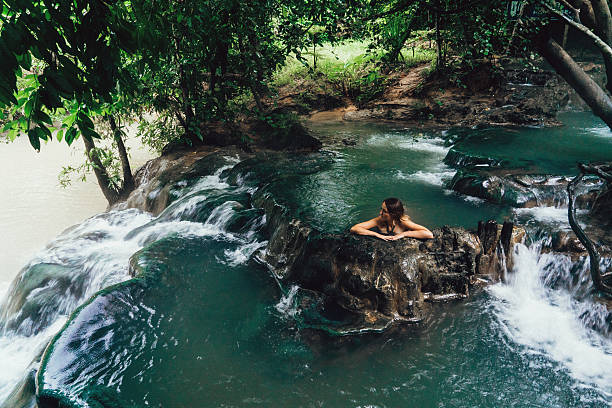 Revel in the Genuine Atmosphere of the Hot Stream
Bathing in the warm, mineral-infused waters, visitors find reprieve from the mundane and are enveloped in the genuine atmosphere of this natural marvel, harmonizing with the serenity of the surroundings.
Nearby Villas & Inclusive Services
Whether staying in our elegant villas or not, we offer an unforgettable journey to Emerald Pool and Hot Stream, marked by exemplary services and meticulous attention to detail. Our inclusive day-trip package provides hassle-free round-trip transfers, access to Emerald Pool, Blue Pool, and Hot Stream Krabi, sumptuous breakfasts and lunches, and experienced, attentive guides.
Book Your Day With Us
Secure your journey to the tranquil realms of Emerald Pool, Blue Pool, and Hot Stream now! Reach out for more details or to book your impeccable villa and immersive day activities in Krabi.
Price
Free