In the verdant embrace of Krabi lies the stunning Khao Phanom Bencha National Park, a sanctuary of natural wonders and cultural treasures. Discover a mesmerizing realm where the enthralling Krabi Waterfall cascades through the lush landscape, unveiling the unique local way of life, agriculture, and the breathtaking diversity of flora and fauna.
Discover Khao Phanom Bencha: Krabi's Enchanting Waterfall Park!
Khao Phanom Bencha National Park is a sanctuary of natural and historical wonders, a perfect escape for families, couples, and history enthusiasts. Named after the mountain it houses, the park reveals a rich tapestry of historical narratives and offers a diverse range of activities. Visitors can traverse lush trails to stunning viewpoints, explore mysterious caves steeped in ancient tales, and refresh in the enchanting Krabi Waterfall.
The park provides a wholesome experience, allowing everyone to connect with nature, experience local lifestyles, and create unforgettable memories in this serene environment. Whether seeking leisure or adventure, Khao Phanom Bencha National Park promises a remarkable experience for all.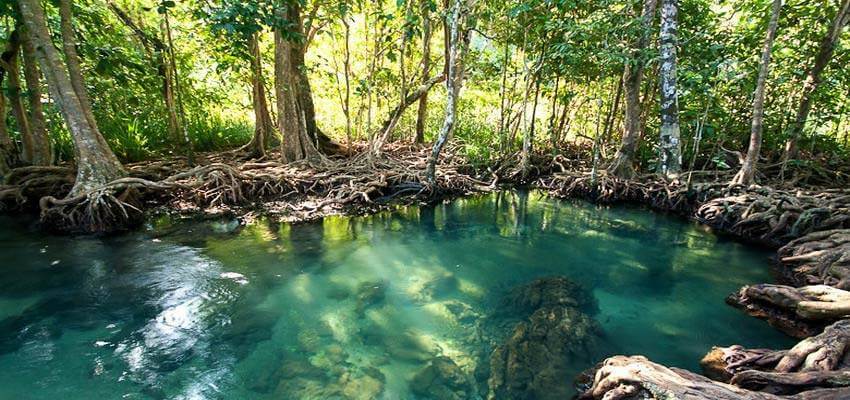 Experience the Authentic Local Way of Life
Venture into the daily life of locals, observing traditional agricultural practices and a myriad of plantations. This journey provides a genuine insight into the vibrant culture and the harmonious way of life intertwined with nature.
Explore the Majestic Krabi Waterfall
At the heart of Khao Phanom Bencha National Park, the astounding Krabi Waterfall flows, inviting visitors to witness its majestic multi-level cascade. Dive into the refreshing waters and savor the harmony and tranquility that this natural marvel offers, possibly encountering the diverse wildlife that calls this park home.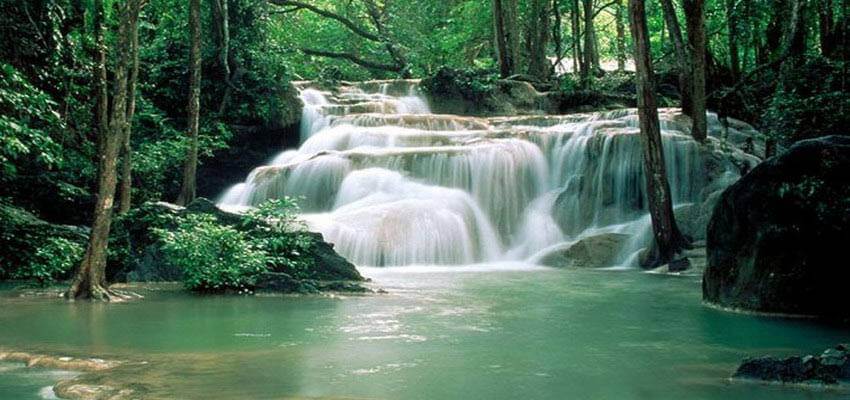 Explore the Mystical Caves Near Krabi Waterfall
Delve into the mysteries of the concealed caves within the park. Each cavern holds ancient secrets and mesmerizing formations, revealing the untold stories of this natural sanctuary.
Book Your Day
Embark on an immersive excursion through the captivating landscapes of Khao Phanom Bencha National Park, guided by a knowledgeable French companion who also offers amazing villa rentals in the Krabi Province. Traverse by car or scooter, delving deep into the rich tapestry of local life, agriculture, and flourishing plantations that paint the serene environment.
Unearth the hidden gems of the park, from the intriguing caves whispering ancient secrets to the mesmerizing 6-level Krabi Waterfall, where you can plunge into the refreshing embrace of the pristine waters. This journey is a dance with the untamed, a chance to encounter the myriad of wild animals that inhabit this lush sanctuary, offering a holistic exploration of this enchanting haven.
Start Your Exploration Journey Now! Uncover the secrets of Khao Phanom Bencha National Park and the mesmerizing Krabi Waterfall!
Price
Free