Welcome to your go-to guide for unforgettable experiences around Krabi and its province! Not only do we offer short and medium-term villa rentals, but we also provide a range of activities to make your stay truly memorable. One such must-see excursion takes you to the breathtaking Wat Maha That Wachira Mongkhon in Ao Luek, a temple built in honor of the new King RAMA X, Wachira Mongkhon. Read on to find out why this temple tour should be at the top of your itinerary.
Discover the Wonders of Wat Maha That Wachira Mongkhon: Ao Luek's Spiritual Gem
Wat Maha That Wachira Mongkhon isn't just another temple you can visit in Thailand; it's a spiritual experience that transcends the ordinary. Nestled in the scenic region of Ao Luek, this grand temple offers more than just a sightseeing tour. Embark on a journey that will awaken your senses and enrich your understanding of Thai culture.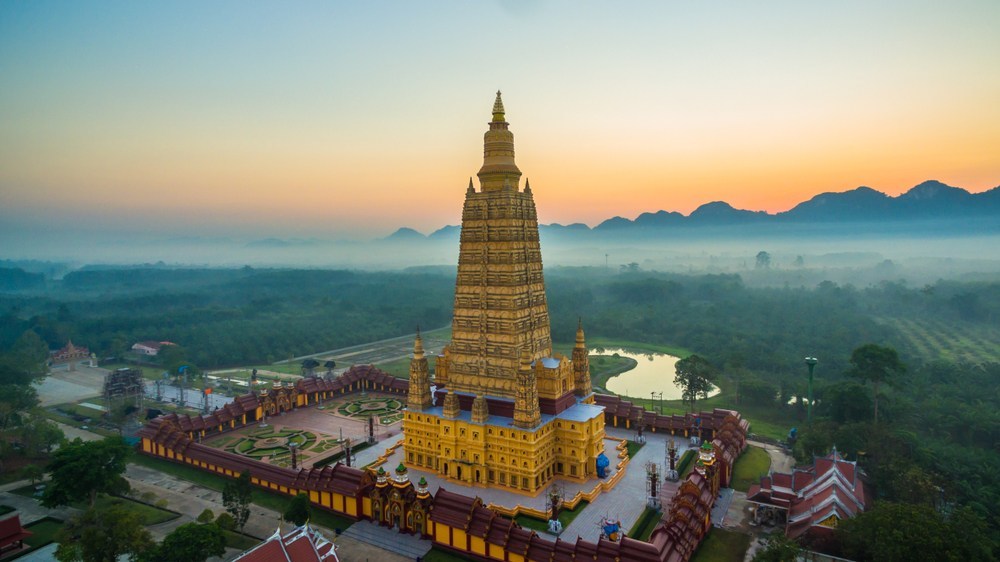 Getting to Ao Luek Temple Krabi: Car or Scooter Tour with a French Guide
One of the best ways to explore Wat Maha That Wachira Mongkhon is through a guided car or scooter tour. And what better way to do it than accompanied by a French guide who knows the region like the back of his hand? This makes the experience not just informative but also comfortable, especially if it's your first time in the Ao Luek region.
The Fisherman's Village: A Must-Visit Stopover on Your Ao Luek Temple Krabi Tour
Before arriving at the temple, the tour will take you through an authentic fisherman's village. Here you have the opportunity to witness the daily life of the locals and maybe even sample some freshly caught seafood. It's an excellent introduction to local life before you delve into the spirituality of Wat Maha That Wachira Mongkhon.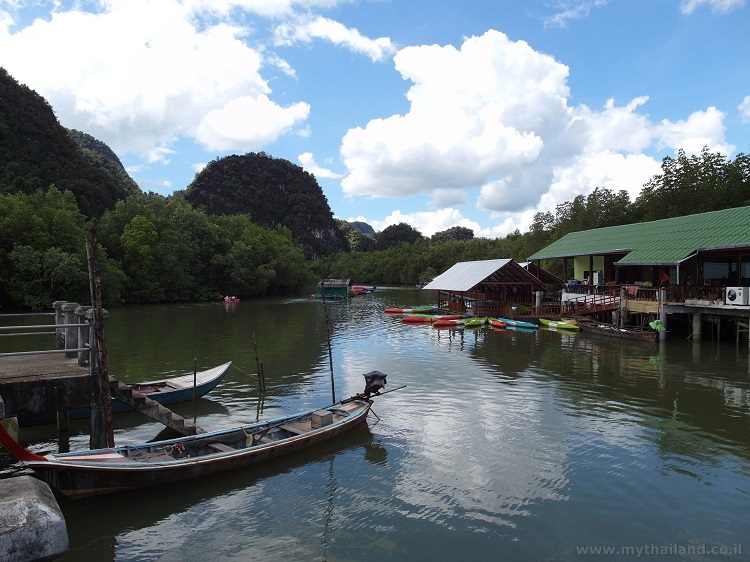 Seaside Lunch: A Tranquil Experience Near Ao Luek Krabi
After touring the fisherman's village, it's time to recharge your batteries with a seaside lunch. Picture yourself indulging in authentic Thai cuisine while listening to the waves and feeling the sea breeze on your face. It's an experience that prepares your mind and body for the spiritual journey that awaits.
Wat Maha That Wachira Mongkhon: The Pinnacle of Ao Luek
Upon arriving at Wat Maha That Wachira Mongkhon, you'll be immediately struck by its grandiosity. But that's not all; this temple also offers a magnificent view of the sea, creating an atmosphere that is both majestic and peaceful. The temple visit is the climax of the tour, a moment that ties together all previous experiences and discoveries into a profound spiritual realization.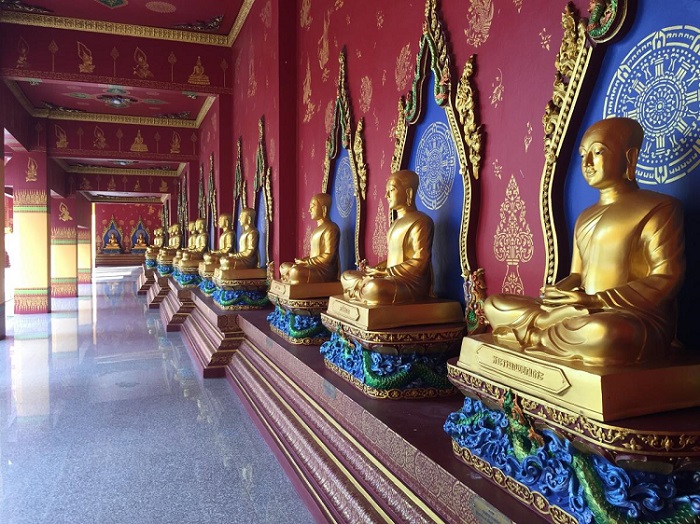 Price
Free