Looking to explore the hidden gems around Krabi and Ao Nang? At Krabivillas.rentals, we offer an unparalleled selection of private tours to cater to your travel desires. From exclusive speedboat rides to budget-friendly longtail boat options, we've got you covered.
Affordable Private Boat Tours in Krabi: Your Gateway to Paradise
Imagine embarking on a private speedboat to remote, untouched beaches, where footprints are a rarity. We provide an elite speedboat experience designed to satisfy your cravings for secluded island paradises.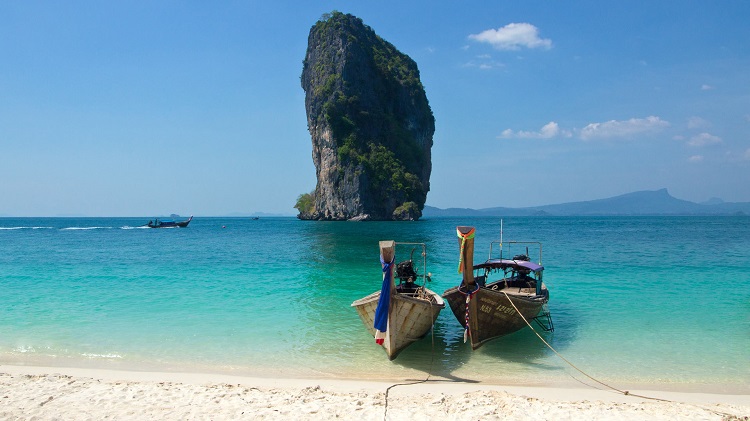 Why Choose Our Private Boats?
Ultimate Privacy: Explore untouched locales without the crowds.
Flexibility: Tailor your itinerary to match your interests.
Exclusive Access: Reach destinations that are off-limits to larger tour groups.
Budget-Friendly Options
If you're looking for a more affordable tour without sacrificing the luxuries that come with a private boat, our longtail boats are the perfect option. Ideal for closer islands, these boats offer an authentic Thai experience at a fraction of the cost.
Note: For those interested in the Phi Phi Tour, please be aware that this is exclusively available via speedboat due to the longer distance from the mainland.
Comprehensive Tour Offerings
Your Adventure, Your Way
Our tours start at just 4000THB for a full day of adventure. Included in this unbeatable price are:
Villa pick-up and drop-off
Fresh drinking water
Seasonal fruits
Snorkeling equipment
Insurance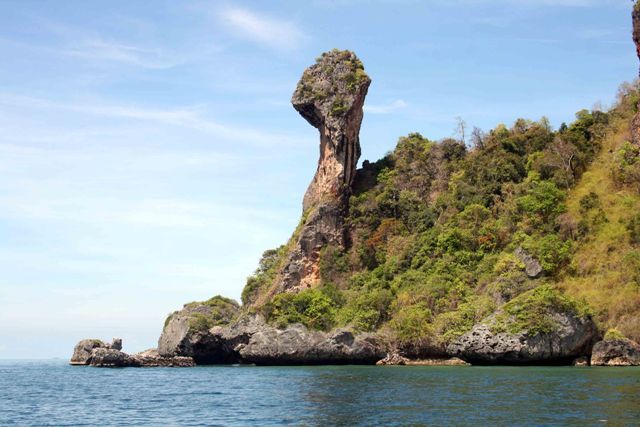 What's Not Included
National park entry fees (typically 300-400THB per person)
Meals (available for as low as 50-70THB)
Activities to Elevate Your Experience
Snorkeling is available on most of our tours, and we provide all the necessary equipment to ensure your underwater adventure is absolutely unforgettable.
Available Krabi Private Boat Tours to Spark Your Wanderlust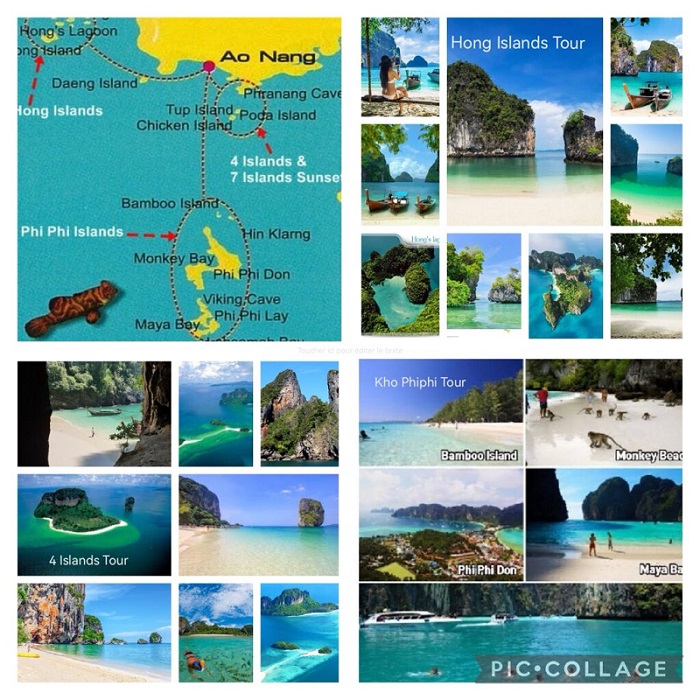 Ko Yao Tour Highlights
Ko Roi
Bats Valley
Ko Kudu Yai
Ko Nok Viewpoint
Ko Yao Yai Laguna
Kian Bay
Big Tree
4 Islands Tour
Poda island
Chicken island
Tub island
Panang Cave
Hong Islands Excursion
Phi Phi Tour
Bamboo
Viking Cave
Phileh Bay
Maya Bay
Phi Phi Don
Monkey Bay
Phang-Nga Bay Adventure
James Bond
Pingkun
Hong
Tapoo
Tham Lod (cave)
---
Essential Items to Bring
High-factor sunscreen
Sunglasses
Camera
Swimwear
Towel
Contact Us for Your Krabi Private Boat Adventures
For more information about our affordable private tours in Krabi and Ao Nang, contact us today. We guarantee not only the best prices but also personalized service to make your journey truly extraordinary.
Starting at just 4000 THB for a full-day adventure, we ensure unbeatable pricing along with highly personalized service tailored to your needs. Activities like snorkeling are included in many of our private boat trips. We furnish all essentials to elevate your Krabi and Ao Nang touring experience to the fullest.
Complimentary fresh, cold water and seasonal fruits are included in all our private boat trips. While national park entry fees and meals are not part of the package, they are extremely affordable, with entry fees ranging from 300-400 THB per person and meal options as low as 50-70 THB.
Rest assured, all our Krabi Private Boat Tours— whether by speedboat or longtail boat— come with comprehensive insurance coverage.
Price
฿3,000 / Per Day / Per Guest