Discover the mesmerizing underwater world of Krabi and Phi Phi Island through exhilarating diving experiences. Immerse yourself in crystal-clear waters teeming with vibrant coral reefs and a diverse array of marine life. Whether you're a seasoned diver or a beginner, Krabi and Phi Phi Island offer unforgettable diving adventures for all levels of experience.
Explore magnificent dive sites, encounter majestic marine creatures, and witness the awe-inspiring beauty beneath the surface. Get ready to embark on an aquatic journey like no other, where every dive is a remarkable exploration of the depths.
At the southern coast of Thailand, facing the Andaman Sea, Krabi province includes over 150 islands. This is a place of beautiful landscapes that result from huge karst formations, found all along the coastline, and that offer incredible views.
Explore Krabi Diving Adventures: PADI Courses and Try Dives near Phi Phi island
Snorkeling – One day trip
Try Dive (2 dives) – One day trip – Krabi local Islands or Phi Phi island
Fun Dives (for certified divers) – One day trip
Open Water Course (PADI certification) 4 dives – 3/4 days course
Advanced Open Water (PADI certification) 5 dives – 3 Days course
Rescue Course (PADI Certification) + EFR (Emergency First Response) – Usually 3 to 4 days course
Divemaster Course (PADI certification) – Minimum 3 Weeks
Included in Your Diving Experience: Krabi and Phi Phi Island Adventures!
Qualified Instructor or Divemaster included
Diving Equipment provided
Diving Insurance included
Convenient Hotel Pick-Up
Breakfast included
Lunch included
Fresh Fruits and Refreshing Beverages included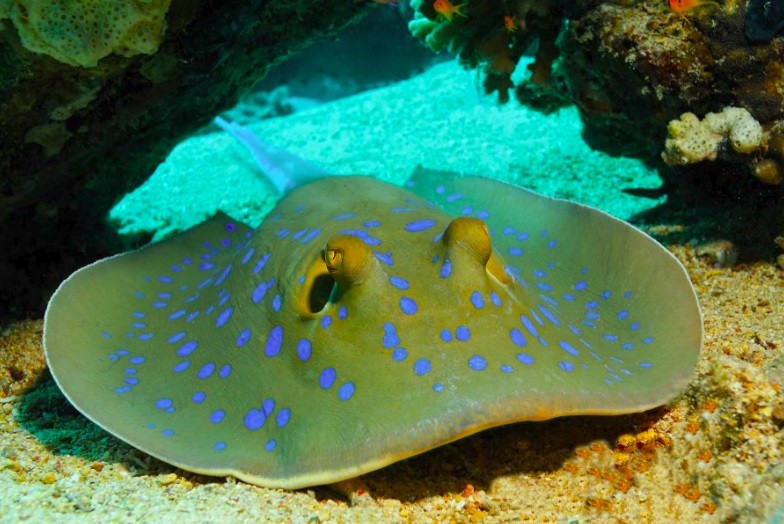 As far as the seaside is concerned, Krabi's coastline is simply out of this world: fine sand, crystal-clear water and perfect temperatures. The beaches here are certainly amongst the most beautiful in the country – some of these can only be reached by boat, a fact that makes them all the more charming.
We propose amazing dives around Krabi local islands and Koh Phi Phi island, by speedboat or diving boat.
Explore the Wonders of Diving in Krabi and Phi Phi Islands with Our Trusted Partner Dive School!
Discover the breathtaking underwater world of Krabi and Phi Phi Islands with our renowned diving partner, an esteemed dive school in Krabi. We offer exhilarating full-day diving excursions to the local islands of Krabi and the stunning Phi Phi Islands, providing an unforgettable experience for diving enthusiasts.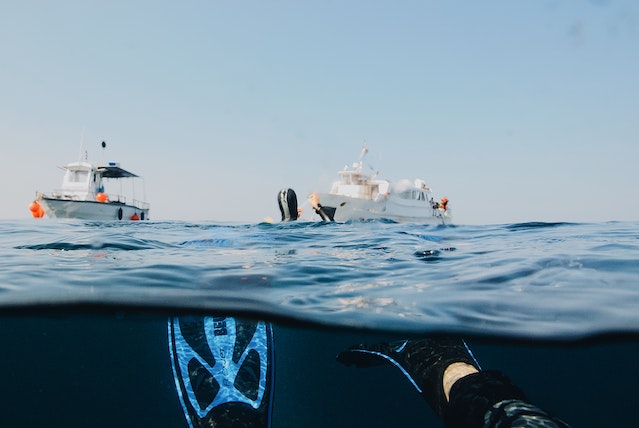 Krabi Local Islands
Embark on an exhilarating day of diving at Krabi's local islands. With two dives scheduled throughout the day, our trips begin at 8:00 AM and return around 2:30 PM. Everything you need for a seamless diving experience is included: a qualified dive instructor, top-notch diving equipment, diving insurance, and convenient hotel or house pickup and drop-off with our dedicated shuttle service. On the boat, you'll be treated to a delicious breakfast and lunch, along with refreshing beverages and fresh fruits – all thoughtfully included in the trip's price.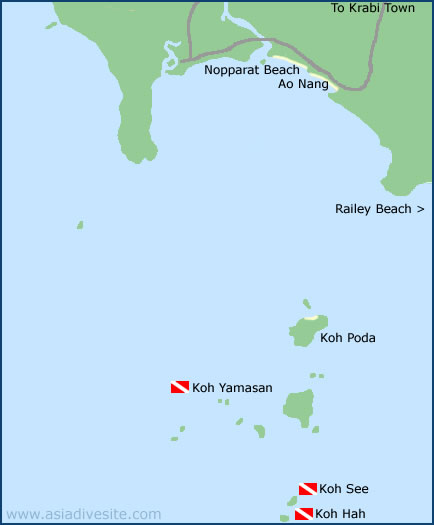 Phi Phi Islands Schedule
Unleash the beauty of the Phi Phi Islands through our diving escapades. Our full-day trips feature 2 to 3 thrilling dives, depending on the schedule, commencing at 8:00 AM and returning around 5:30 PM. You'll be fully equipped for the day with a skilled dive instructor, top-of-the-line diving gear, comprehensive diving insurance, and hassle-free pickup and drop-off service from your accommodation using our school's shuttle. As you embark on your dives, savor delightful breakfast and lunch, complemented by an array of refreshing beverages and fresh fruits, all thoughtfully provided during the journey.
Join us for an unparalleled diving adventure where the wonders of Krabi and Phi Phi Islands' marine life come alive. Book your diving excursion today and explore the depths with utmost confidence and comfort, courtesy of our reputable dive school partnership!
Price
Free