Embark on an extraordinary journey as you explore the lush and serene environment of Krabi through mangrove kayaking. This guide to "Krabi's Mangrove Kayaking" aims to offer you an overview of what you can expect from this adventure, from the picturesque setting of Thalane Bay to the amenities included in your experience.
What Makes Krabi's Mangrove Kayaking Unique?
Krabi, a gem in the heart of Thailand, is renowned for its stunning landscapes, from towering limestone cliffs to crystal-clear waters. One of the most serene and beautiful places to kayak is through Krabi's mangroves in Thalane Bay. The tranquility of the area, the richness of the wildlife, and the navigational challenge offered by the winding waterways make this kayaking trip a must-do activity for any nature lover.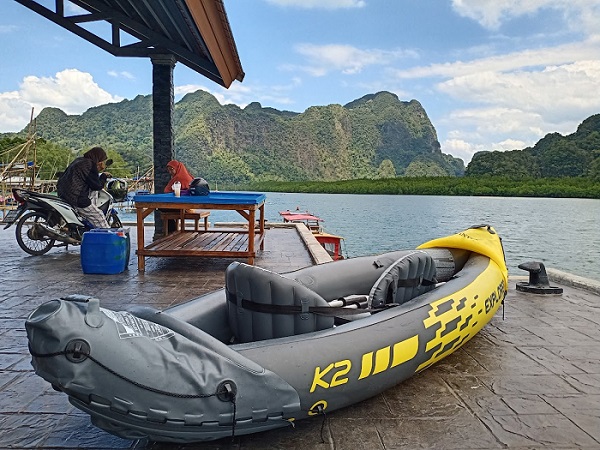 The Thalane Bay Experience
Thalane Bay is one of Krabi's best-kept secrets, a serene spot far removed from the bustling tourist hubs. The bay is characterized by its intricate network of mangroves, giving kayakers the chance to navigate through narrow passageways surrounded by thick foliage and diverse wildlife.
Watch Our Krabi Mangrove Kayaking Adventure Video
What's Included?
When you book a kayaking trip with us, you get more than just a paddle and a kayak. Here are some of the amenities included in your adventure:
Guided Tour: A local English-speaking guide to lead you through the mangroves.
Duration: Three hours of kayaking, with routes adjusted according to the tides.
Dining Option: An "All you can eat" menu available at a local restaurant.
GoPro Footage: Capture your adventure on film, included in the package.
Krabi Kayak Trip Pricing Details
Adults: 750 THB per person
Children over 4 years, not exceeding 10 years: 500 THB per child
What to Bring on Your Krabi Mangrove Kayaking Trip
For this kayaking adventure, it is recommended to bring:
Sunscreen
Comfortable clothing
A bottle of water
A sense of adventure
We Take Care of the Rest!
Whether you're staying in a hotel or have your own accommodation in Krabi, we've got you covered. Our packages include a convenient pickup service to ensure you get to Thalane Bay without any hassle.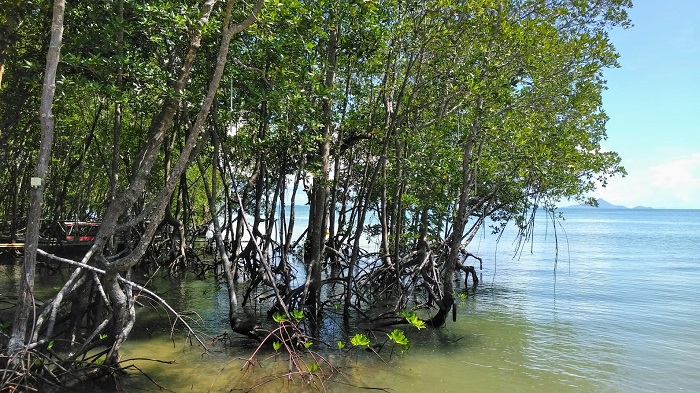 Concluding Your Adventure: Krabi Mangrove Kayaking Recap
Krabi's Mangrove Kayaking is not just an activity but an experience that allows you to immerse yourself in the natural beauty of Thailand. From the undisturbed pathways of Thalane Bay to the extensive amenities included in your package, this is an adventure you won't want to miss. Book your spot today and prepare to discover the hidden wonders of Krabi!
Price
฿1,500 / Once / Per Guest