This enchanting trek at Dragon Crest, also known as the Ngon Nak Nature Trail in the Krabi Province, gracefully meanders alongside a riverbank enveloped by the symphony of chirping birds, playful monkeys, and the lush embrace of nature, typically unfolding over a 5-hour return journey. It climaxes at the iconic "Hand of God," a formidable rock precariously perched on the cliff's edge, providing trekkers with a panoramic vista that genuinely takes your breath away, with an entry fee of 200 baht ensuring your access.
Just as captivating is the ascent to Krabi's spiritual zenith, the Tiger Temple or Wat Tham Seua. This sacred space offers a harmonious blend of physical challenge and spiritual elevation. While the trek to Dragon's Crest is accessible and recommended for those with a decent level of fitness, it's best embarked upon in the cooler morning hours. Meanwhile, the Tiger Temple invites seekers with its storied steps and promises an enlightening journey.
Dragon Crest Krabi (Ngon Nak Nature Trail)
This enchanting trek meanders alongside a riverbank, framed by the melodic chirping of birds, playful monkeys, and the resplendent embrace of nature. It culminates at the iconic "Hand of God," a colossal rock daringly perched on the cliff's edge. The summit rewards with a breathtaking panoramic vista. Recommended for those with a good fitness level, it's best tackled in the cooler morning hours.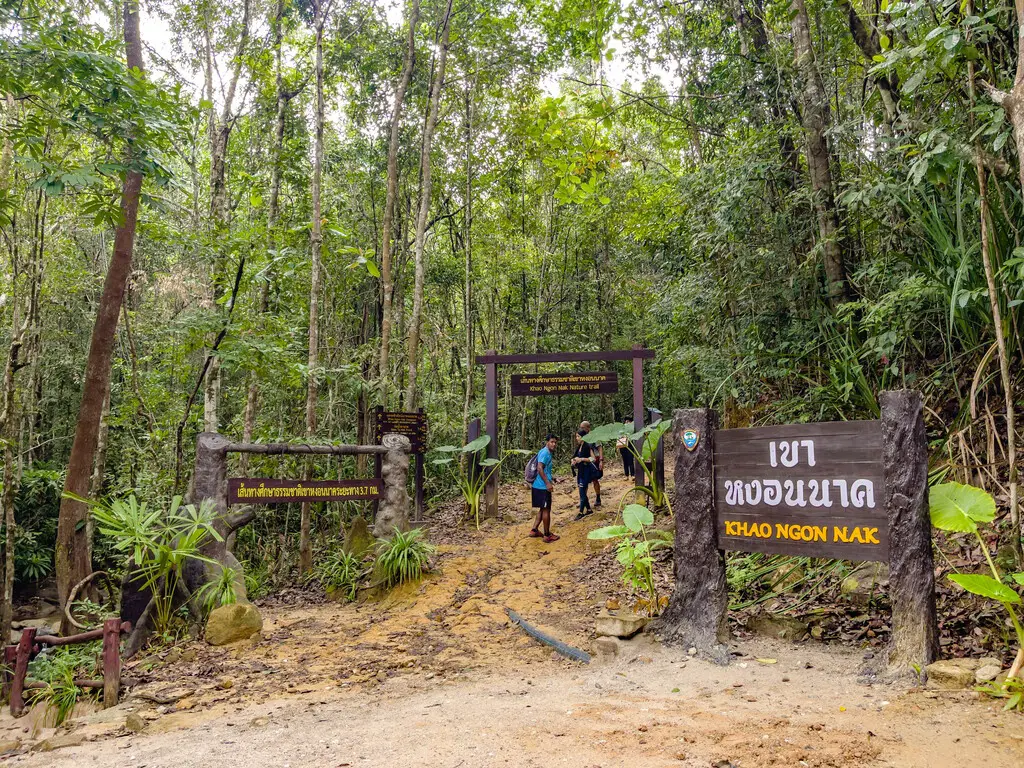 Explore the mesmerizing trails of Dragon's Crest, locally known as Ngon Nak. As you hike through the trail, you'll be greeted with panoramic views of the Andaman Sea and lush green surroundings.
What to expect:
The hike is moderately challenging, taking around 2-3 hours to 5 hours (depends on your physical condition) for a round trip. The path is well-marked, making it easy for even amateur trekkers.
Packing Tips:
Ensure to wear comfortable footwear, carry adequate water, and don't forget your camera! The viewpoints offer breathtaking photo opportunities.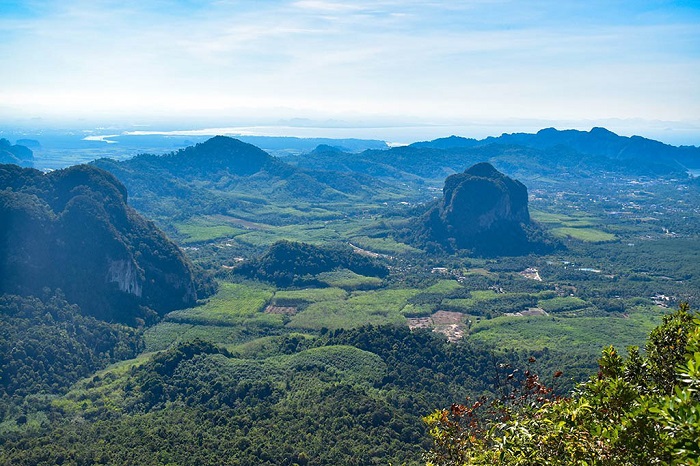 Tiger Temple – Wat Tham Seua Krabi Trail
Wat Tham Seua, commonly known as the Tiger Temple, is more than just a trek. It's a spiritual journey. With 1,237 steps leading to the temple, it's a testament to both physical endurance and spiritual pursuit.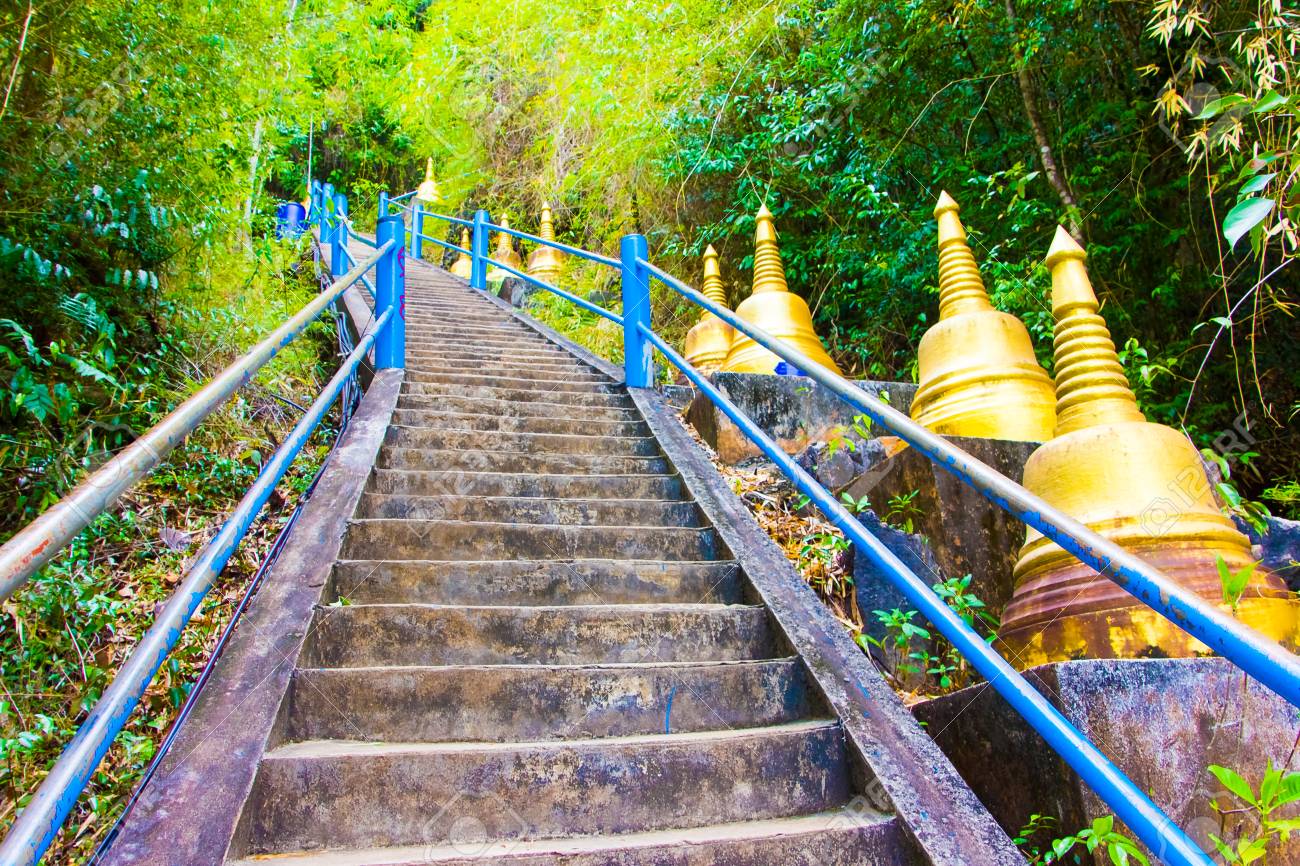 What to expect:
As you ascend, you'll encounter statues, shrines, and the footprints of the Buddha. The summit offers panoramic views of Krabi and its limestone cliffs.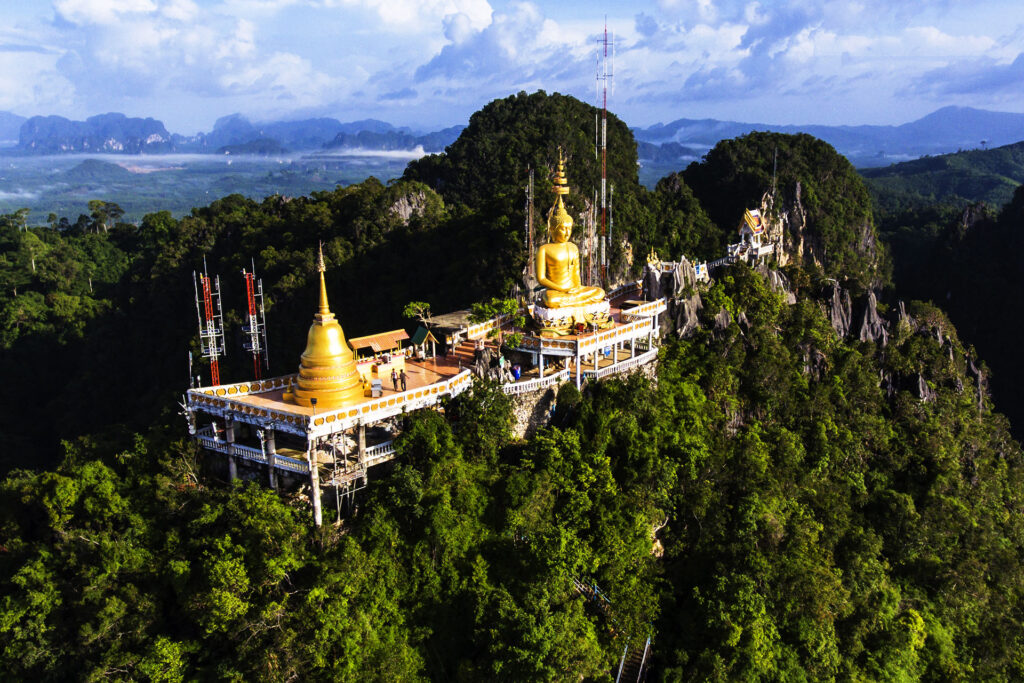 Packing Tips:
Dress modestly, covering shoulders and knees, as this is a sacred site. Carry water, and it's recommended to start early to avoid the midday heat.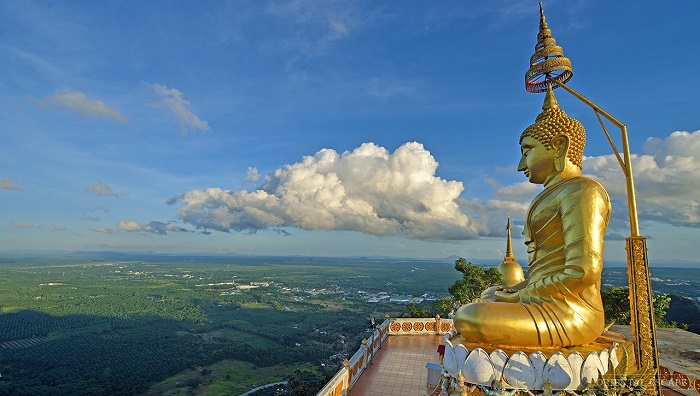 Krabi Villas Rentals & Activities
At Krabi Villas Rentals, we pride ourselves on offering more than just exquisite villa accommodations tailored to various budgets. Whether you're planning a weekend getaway, a vacation, or seeking medium-to-long-term stays, our curated selection in the Krabi region ensures a home away from home.
Beyond providing you with a luxurious stay, we also extend a hand in helping you explore Krabi and Ao Nang's beauty. Our range of activities, like the treks we've detailed above, are available to everyone, whether you've chosen one of our villas or not. Dive deep into the cultural fabric of the area while resting assured that you have a comfortable abode awaiting you.
Book Your Day At Krabi Dragon Crest National Park & Tiger Temple
From the exhilarating heights of Dragon Crest to the tranquil steps of the Tiger Temple, Krabi offers trekking experiences that nourish both the body and soul. Embark on these adventures and discover the essence of Thailand's natural and spiritual beauty.
Price
Free