Discover all kind of mindfulness activities led by professionals with our proud partner BlissTribes.
REIKI
YOGA
MEDITATION
QIGONG
APNEA
CLIMBING
Naka Trek (5 hours round trip)
This lovely trek runs along a river bank surrouded by birds, monkeys and beautiful nature. It goes up to the famous « Hand of God », a big rock hanging off the edge of a cliff. Beautiful panoramic view from the top. Needs good fitness, always better to do in the morning. No entry fee.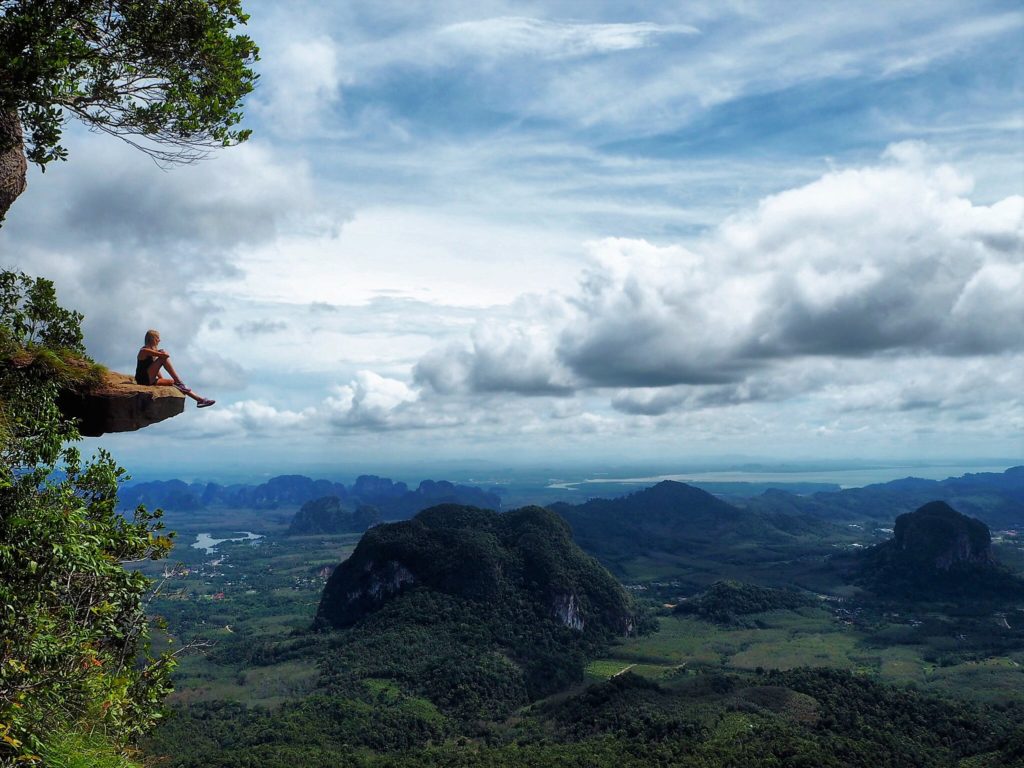 Emerald Pool/Blue Lagoon/Tiger Cave Temple
This wonderful full day trip will take you to the hot springs of emerald pool where you can swim, and climb the famous 1247 steps of the Tiger Temple where nuns live all year long. (National Park entry fee)
Different choices of destinations, with the best price in Krabi. We have an exclusive private speedboat that can satisfy all your desires of visiting pristine, secluded beaches were just a few at stepped on. You can also choose a more affordable tour, still with all the advantages that a private boat allows to offer.
Long tail boats are available for the closest islands, but departing from Krabi, Phi Phi Tour is only available by speedboat due to distance from the mainland. Contact us for more information about the tours.
Tours start at 3000THB full day. We guarantee the best price possible and the upmost dedicated customized service. Activities as snorkeling is available in most of the tours. We provide everything you need so that your experience is maximized.
Fresh cold water  and fresh fruit are included. National park entry fees and lunch are not included but the entry fees are very much affordable (range 300-400THB per person) and food is available very cheap (50 – 70 THB a meal).
Insurance included for all tours, by speedboat or longtail.
TOURS AVAILABLE
Ko Yao Tour
Ko Roi, Bats Valley, Ko Kudu Yai, Ko Nok Viewpoint, Ko Yao Yai laguna, Kian Bay, Big Tree
4 islands tour
Poda, Chicken, Tub and Panang Cave
Hong Islands
Daeng, Lahding, Pak Bia and Rai
Phi Phi Tour
Bamboo, Viking Cave, Phileh Bay, Maya Bay, Phi Phi Don, Monkey Bay
Phang-Nga Bay
James Bond, Pingkun , Hong, Tapoo and Tham Lod (cave)
All tours include:
Villa pick-up and drop-off
Drinking water
Season fruits
Snorkeling equipment
Insurance
What to bring:
Sunscreen with good sun factor protection
Sun glasses
Camera
Swimming suite
Towel